Recording with my girls at Tarpan Studios for the Narada Michael Walden Foundation's Season of the Bells concert video Dec. 2021. Info below on how to watch
Left to Right: Anna Harrell, Abby Shewmaker, Bella Krauss, Me, Juni Nicoletto, Mikaela Stern, Sasha Lahtinen
The Narada Michael Walden Foundation has announced its Virtual Christmas Show will take place on December 24, 25 and 26. Like last year's yuletide event, this edition of the Foundation's beloved Holiday Jam will take place online because of the global pandemic. The Virtual Christmas Show features Walden and a brilliant array of guest artists, along with the Foundation Singers, and will benefit music education. 
The show will air December 24, 25 and 26 at 3:00pm PST and 6:00pm EST on the  
Narada Michael Walden Foundation Facebook page, the Tarpan Studios Facebook page, as well as the Narada Michael Walden Fan Facebook & YouTube pages. 
The show is available free of charge, but viewers are asked to donate to the Foundation via a PayPal link. 
"I'm really excited to share the experience with everyone," says Walden. "Supporting kids and music education is very close to my heart. You see kids' confidence levels go up when they're exposed to music. It raises their spirits in ways that are magical." 
Among the highlights of Virtual Christmas Show are Tony Lindsay singing the classic "It's the Most Wonderful Time of the Year," the Foundation Singers performing a Ronette's tribute with "Sleigh Ride," and Walden himself – joined by daughters Kelly and Kayla, son Michael, and his wife, Katie – singing his own composition "Christmas Time in Candy Cane Park" (lyrics co-written by Preston Glass). The theme of the show, "Season of the Bells," is performed by Ivan & the Cuties (featuring Ivan, a seven-year-old star in the making), and in a special video performance, 15-year-old singing sensation Julia Kirkwood delivers the inspirational "Keep Fighting." 
"Everybody is a knockout in this show," says Walden, who plays drums with a stunning backing band that includes keyboardists Frank Martin and Justus Dobrin, guitarist Jackson Allen, bassist Troy Lampkins, and horn player Richard Armstrong.
"And I want to also thank the fabulous Lynn Asher, who teaches and coaches the Foundation Singers. She's amazing." 
I am so very proud of my students Anna Harrell and Jack Hochschild who are featured singing in my dear friends The Ace of Cups video 2000 Years. For more information about this legendary all Female band please visit their website www.aceofcups.com. Heartfelt thanks to Ace of Cups for featuring my beloved students. We both agree that the children are our future and that we need to support them in every way possible. Please click on the link/video above to watch.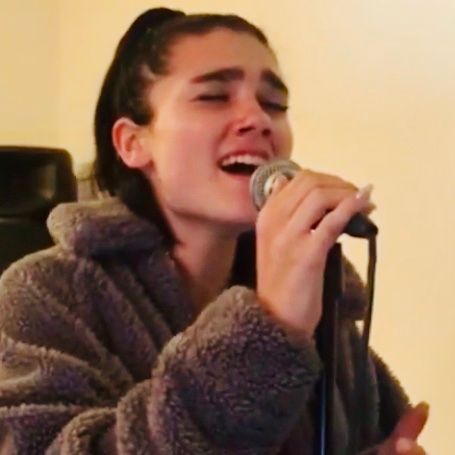 Hi there! My name is Ava Shulman. I'm 18 years old and a soon to be graduate from Redwood High School in Larkspur, CA. I've grown up close by in Mill Valley, where I began taking vocal lessons with Lynn at the age of 12. It has been an incredible six years working with her, and I have done multiple performances alongside her other multi-talented students, as well as open mic performances at Sweetwater Music Hall. I also sang open mic at the Hopmonk Tavern, where I had the pleasure of performing my own thirty minute tribute set to my inspiration, Amy Winehouse. My proudest accomplishment has been getting to work with Narada Michael Walden as a singer in his annual Christmas show for the past two years; last year, Narada awarded me the "Rising Star Award" onstage, which was truly a dream come true. Currently some artists I've felt particularly inspired by lately are Lady Gaga, Kacey Musgraves, Harry Styles, Coldplay, and Ms. Lauryn Hill.